Covid-19: Exacerbation of a Global Mental Health Crisis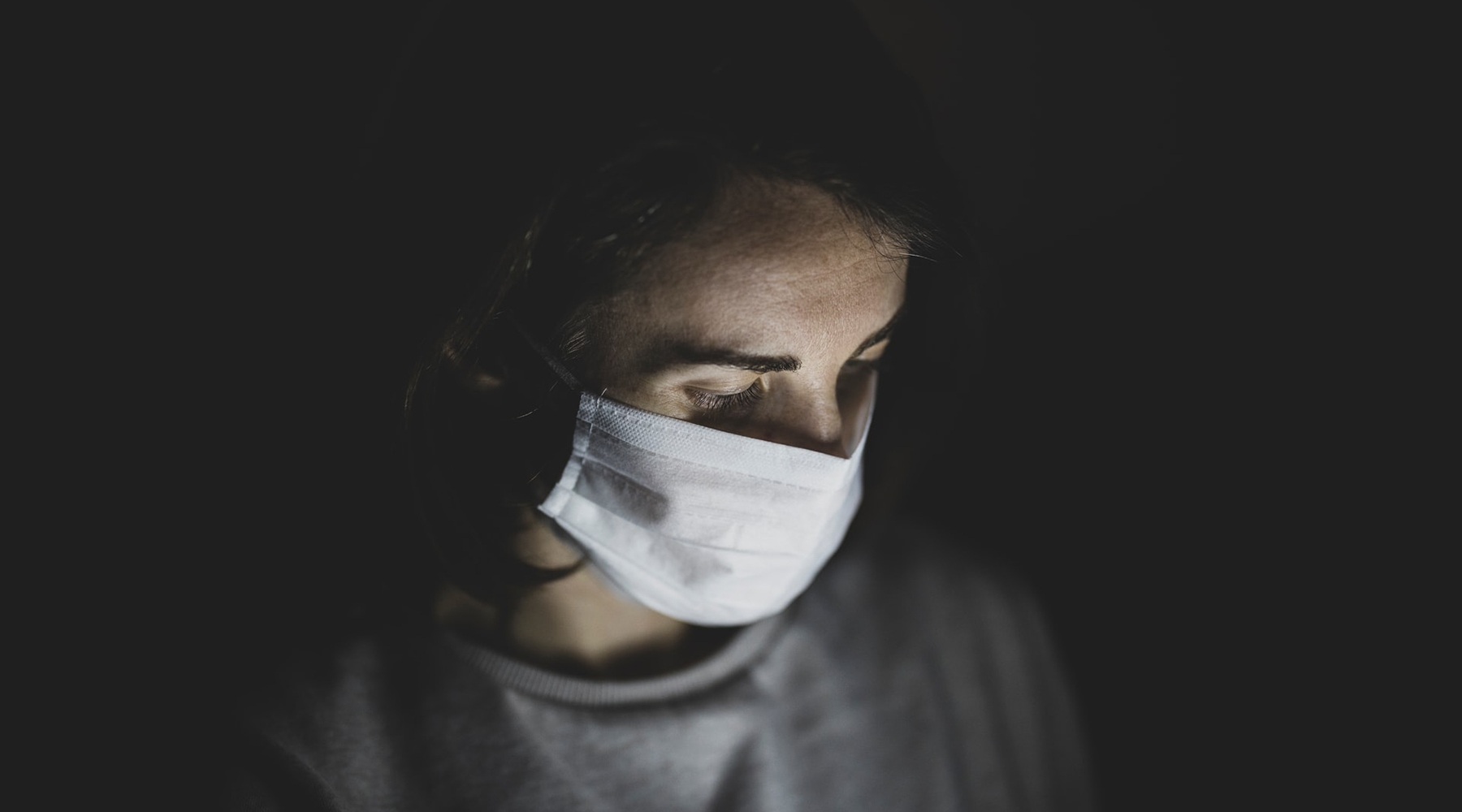 Global Mental Health
Even prior to the outbreak of the coronavirus pandemic (COVID-19) the world was facing a mental health crisis. Statistics from national and global surveys and reports make for grim reading:
A recent WHO-led study estimates that the global economy loses more than US$1 trillion per year in productivity due to depression and anxiety
Just over 10% (792 million) of the global population suffers from a mental health disorder and 20% of children and adolescents suffer from type of mental disorder
One in four people in the world will be affected by mental or neurological disorders at some point in their lives
In many countries only 2% of all health sector resources are invested in mental health services
Given the devastating global impact of COVID-19 – as at July 2020 there have been circa 11.5 million coronavirus cases, with in excess of 500,000 deaths – we can expect to see a marked deterioration in the mental health of the population, not only in those with existing mental health disorders, but in people who are struggling to cope with the anxiety, stress and the physical toll that the pandemic has had on their lives.
Of equal concern is the under-investment in mental health resources. With an entirely understandable focus on prioritizing financial and physical resources on supporting hospitals, care homes, research on finding vaccines for the virus and economic stimulus packages, there is a material risk that resourcing for mental health will continue to be neglected.
Impact of COVID-19 on Mental Health
Fear and anxiety about a disease can be overwhelming and cause strong emotions in adults and children. Everyone reacts differently to stressful situations. The emotional impact of an emergency on a person can depend on the person's characteristics and experiences, the social and economic circumstances of the person and their community, and the availability of local resources. People can become more distressed if they see repeated images or hear repeated reports about the outbreak in the media.
In addition to the fear and anxiety about death, disease and the direct and indirect health issues and risks of COVID-19, grief from the loss of loved ones, isolation, harrowing experiences of dealing first hand with death, severe illness and trauma, we are evidencing the stresses of the economic impacts of the virus – actual and imminent job losses as well as the threat of job losses and the subsequent negative impacts on incomes.
Groups who are particularly vulnerable to the stresses of the crisis include:
People with pre-existing mental health conditions, including problems with substance abuse

The constant media attention on the virus, repeated viewings and reports of fatalities, hospital wards full of patients on ventilators, the sometimes chaotic and inadequate responses from some governments, may all contribute to heightened stresses

Severely ill mental health patients, whose plight has largely been overlooked while the focus has been on the general population

In addition to the vulnerabilities mentioned above, this group is liable to be subject to an increased reduction of physical resources to support them, as health care resources are directed to fight the disease and support COVID-19 patients

People with no pre-existing mental health conditions but who have been exposed to traumatic first-hand experience of the disease, such as health care professionals/providers and first responders

As evidenced in prior pandemics, natural disasters, war zones or traumatic events, health care providers and first responders are under enormous stress and often face agonizing life or death decisions that sometimes take a toll on their long-term mental health

Children

Due to school closures, many children have suffered from the disappearance of regular routines and norms and may be suffering from isolation and increased risk and fear of abuse. The disruption of learning and exams and the increased uncertainty of grade outcomes and the impact on the next stage in their life journey and the diminution of their economic prospects is also having a detrimental mental health impact on some young people

Women

Lockdown measures introduced by many countries will have a disproportionate effect on women – there have already been reports of increased domestic violence and abuse meted out to women. Pregnant women and those with new families are also likely to be more fearful about the impacts of the virus
An unknown factor is the effect on the brain of COVID-19 and whether it will have any subsequent mental health impacts. This should be studied very carefully.
Consequences of COVID-19 on Mental Health
Governments and states play a critical role in the response to the pandemic in respect of mental health. As well as responding with health, social and economic measures, governments will be required to implement policies and measures in support of mental health promotion, prevention and care. This will require consideration of the mental health impacts of COVID-19 and associated counter-measures to be at the forefront of the thinking of governments and supporting institutions.
Governments will need to play their part in dampening the fervour around COVID-19 through consistent, transparent, appropriate and nuanced communications that help obtain buy-in and reassure citizens of the effectiveness of the measures put in place to contain and recover from the crisis. They will also need to ensure that COVID-19 policy responses take into account the protections required for the vulnerable groups referenced above.
Measures will need to include increased investment in mental health resources:
Increased access to mental health support via healthcare professionals

Support is required in the community, workplace, universities and schools

Increased access to mental health services

Telephone support/counselling for at risk groups

Digital solutions that reflect the technological world in which we live and how many people, especially the young, like to interact

Improved in-care provision for severely mentally ill patients
There is much talk of a "new normal" – now is the occasion to do things differently in the mental health sphere. Innovative solutions for providing mental health services and support should be sought and while many governments are taking a more state interventionist approach than they would ordinarily do, as well as increasing investment in mental health services, there is also an opportunity to implement enforceable mental health standards and policies, rather than rely upon voluntary measures that quite often fall short of what is required.
There is already a global mental health crisis. It is incumbent on state actors to ensure that during this unprecedented period (at least in modern times) they take the steps necessary to prevent the mental health crisis from worsening.